Pushbutton 6corner
Started by
Phattline
,
Jan 21 2010 20:53
Posted 21 January 2010 - 20:53
Hi search such 6-corner Pushbuttons, any Idea?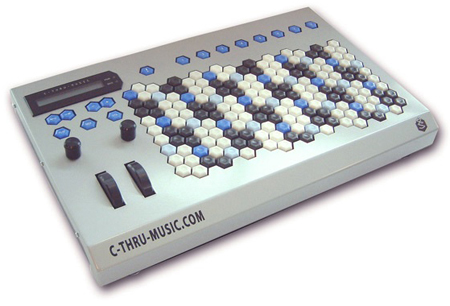 My link
thankz for tips - phat
FREE TECHNO FOR FREE PEOPLE

www.phatline.at
---
Posted 22 January 2010 - 12:40
Another Forum member, Ganyru, is planning a similar
project.
These hexagonal keys are custom made for the company that produces the Axis-64. They seem to be very hard to locate. A custom solution is suggested by SSP on the forum thread linked above.
Out of curiosity, I've searched the internet and could only come up with
this.
. But, I like SSP's suggestion. It seems to be a good practical solution until these types of keys are readily available on the market.
Moby: (about Duran Duran) They were cursed by what we can call the Bee-Gees curse. Which is: Write amazing songs, sell tons of records, and consequently incur the wrath or disinterest of the rock obsessed critical establishment.

---
---