Hey guys,
i´d like to show you my Midibox i built the last weeks and finished today.
It is an ordinary MB64e with a Schaeffer panel and a black walnut case.
It features 24 encoders and 12 buttons to control my drumsynthesizers microtonic and drumaxx.
Anyway I like it slick and clean, I like wood and I like geometry :p.
I tried to keep the device as low as possible with monome as inspiration. Therefore
i constructed everything in CAD beforehands to avoid suprises during assembly.
I decided to not go for a PCB but tried to keep the wiring mess as "clean" as possible.
Here are a few CAD Renderings:
Box overview: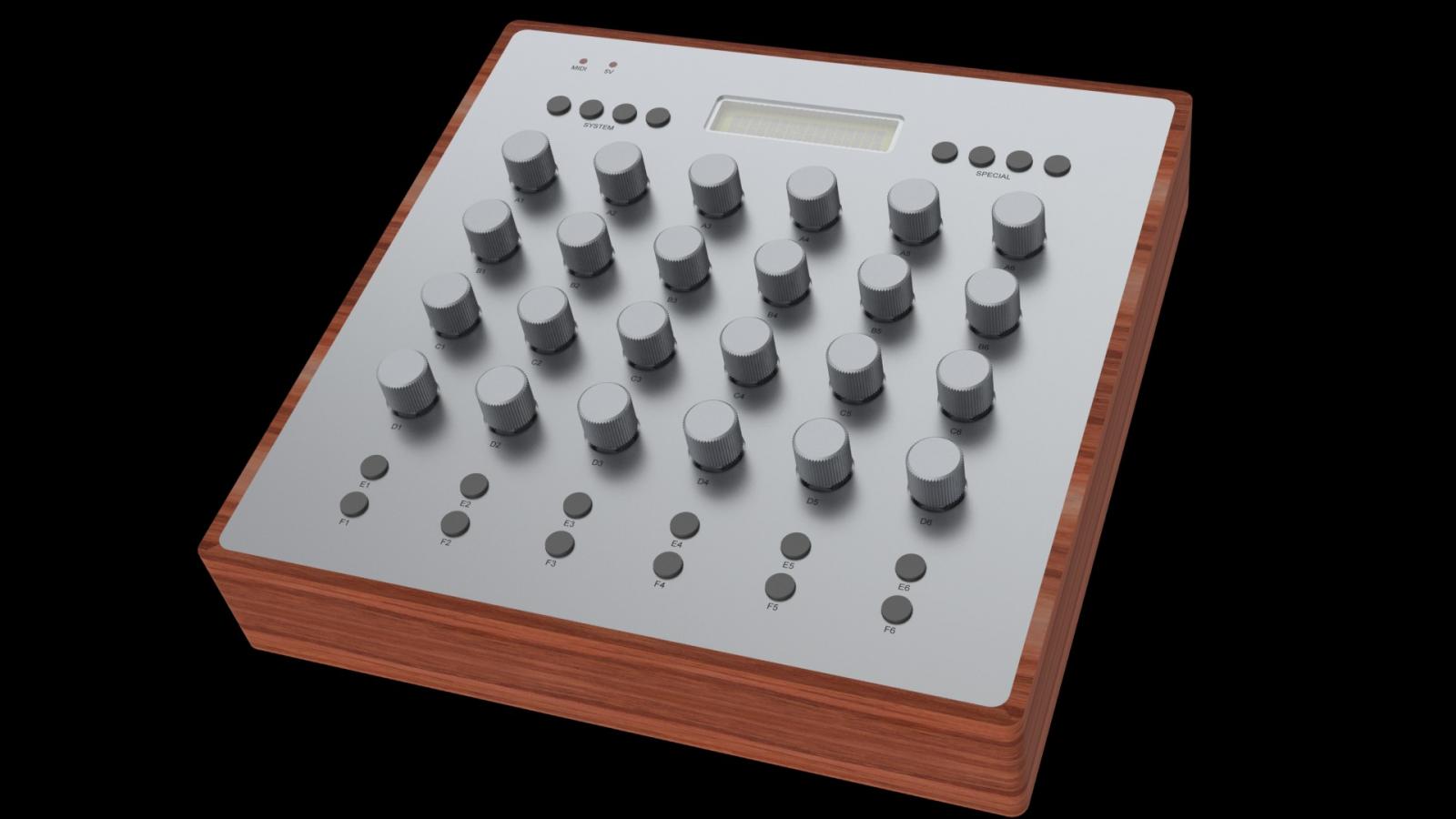 Frontpanel construction: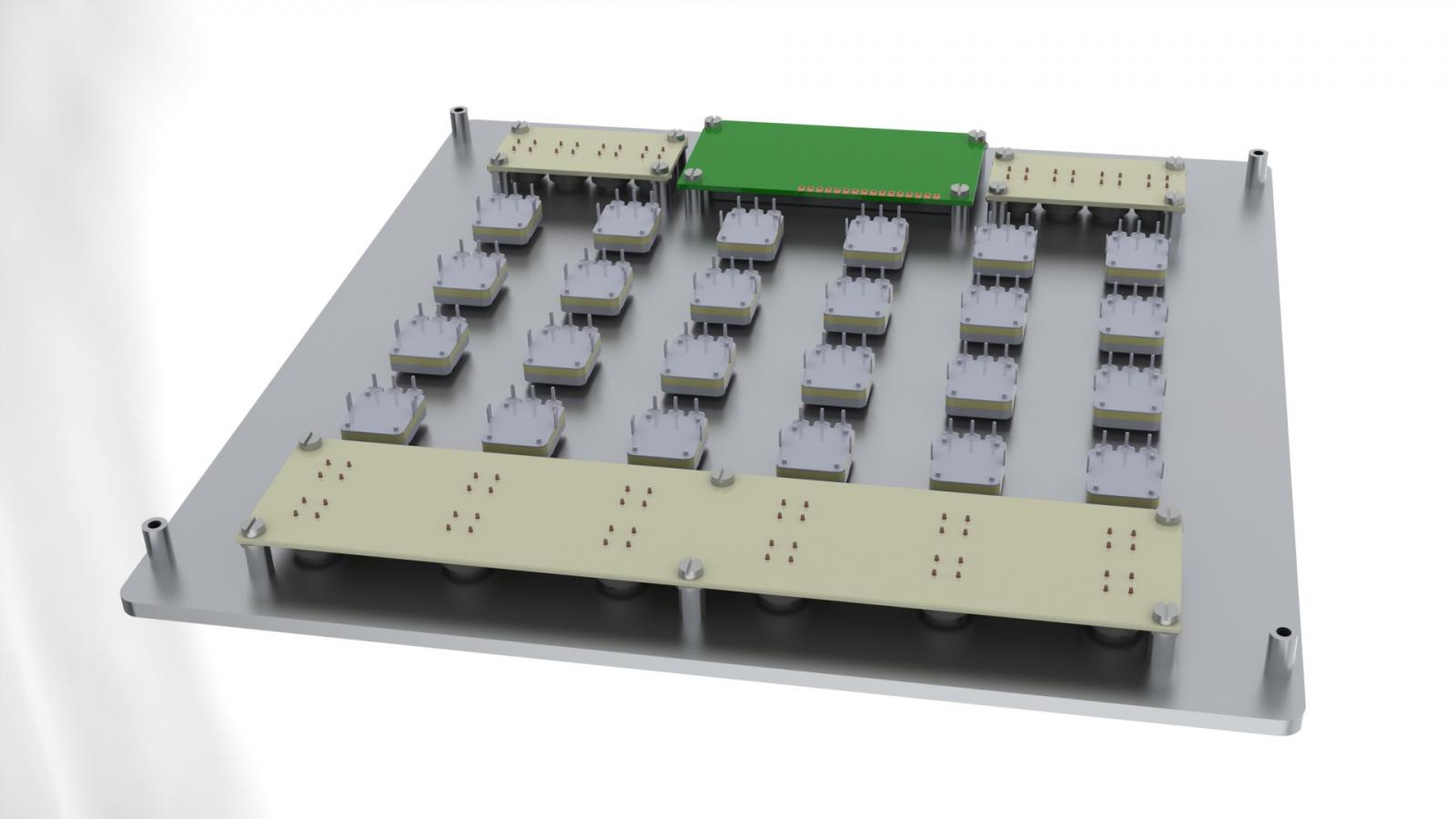 Inside: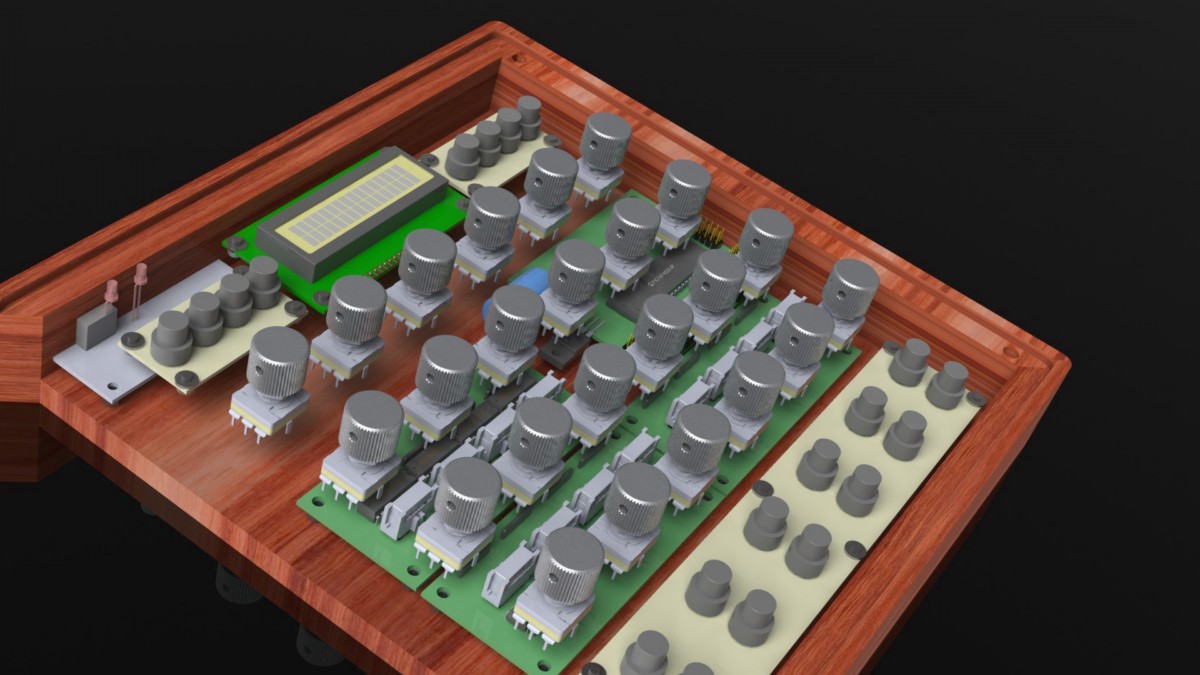 Left cut, very little space due to the height of the box.