Desire MC1 - First Progress Hello everybody
much time hast past since my last entry here, but this project is not dead.
what happened in the meantime?
my studies ate up much more time than I planned, so I had to change priorities.
but its not all about math and machine construction ;-)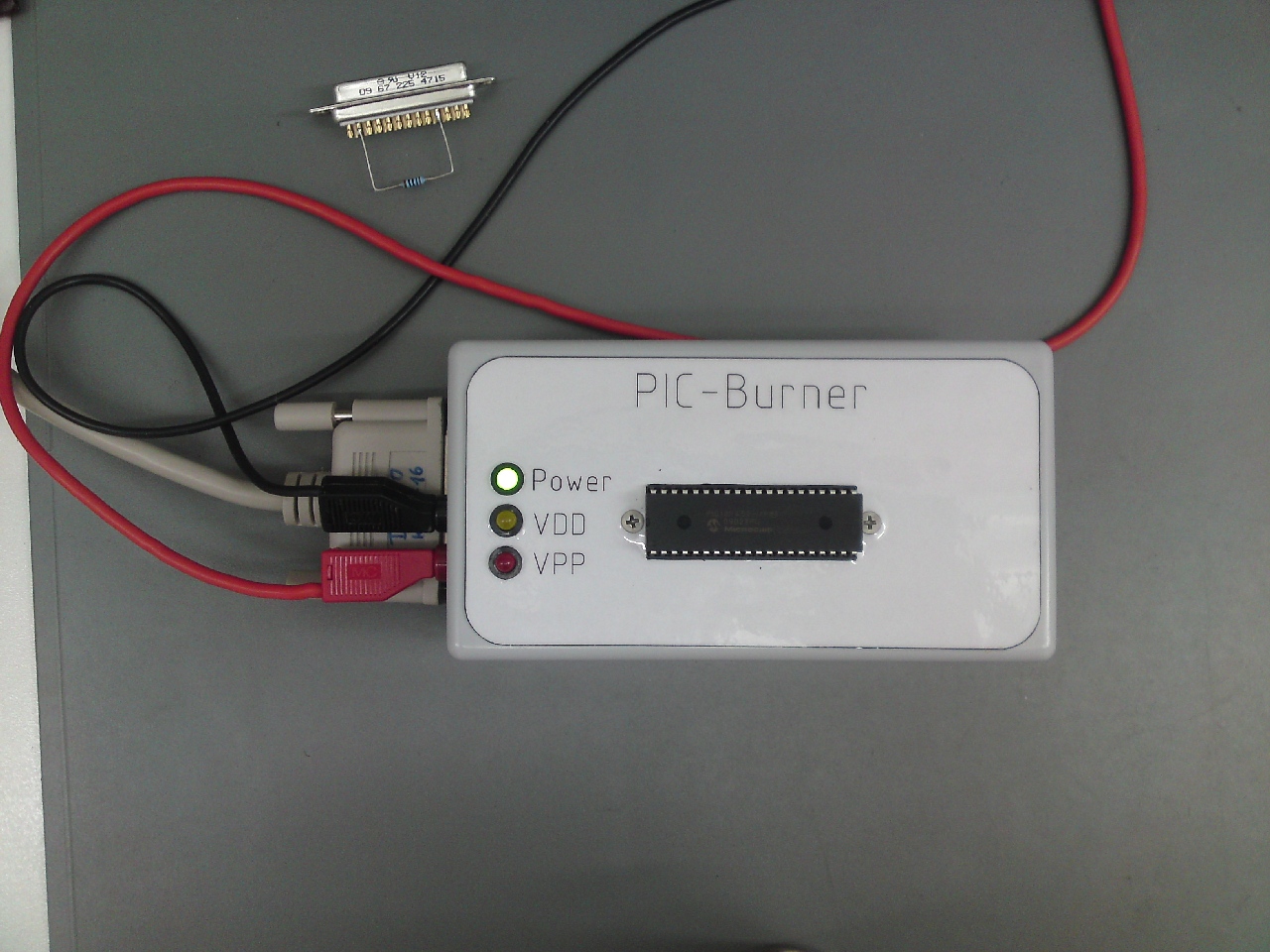 first step was creating all the pcbs i need for building the controller and - my very own
PIC-Burner. I used his lovely little pre-project to gain some advanced skills for the
etching machine at work. thanks to my boss, i got a nice box, LEDs and faceplate for it.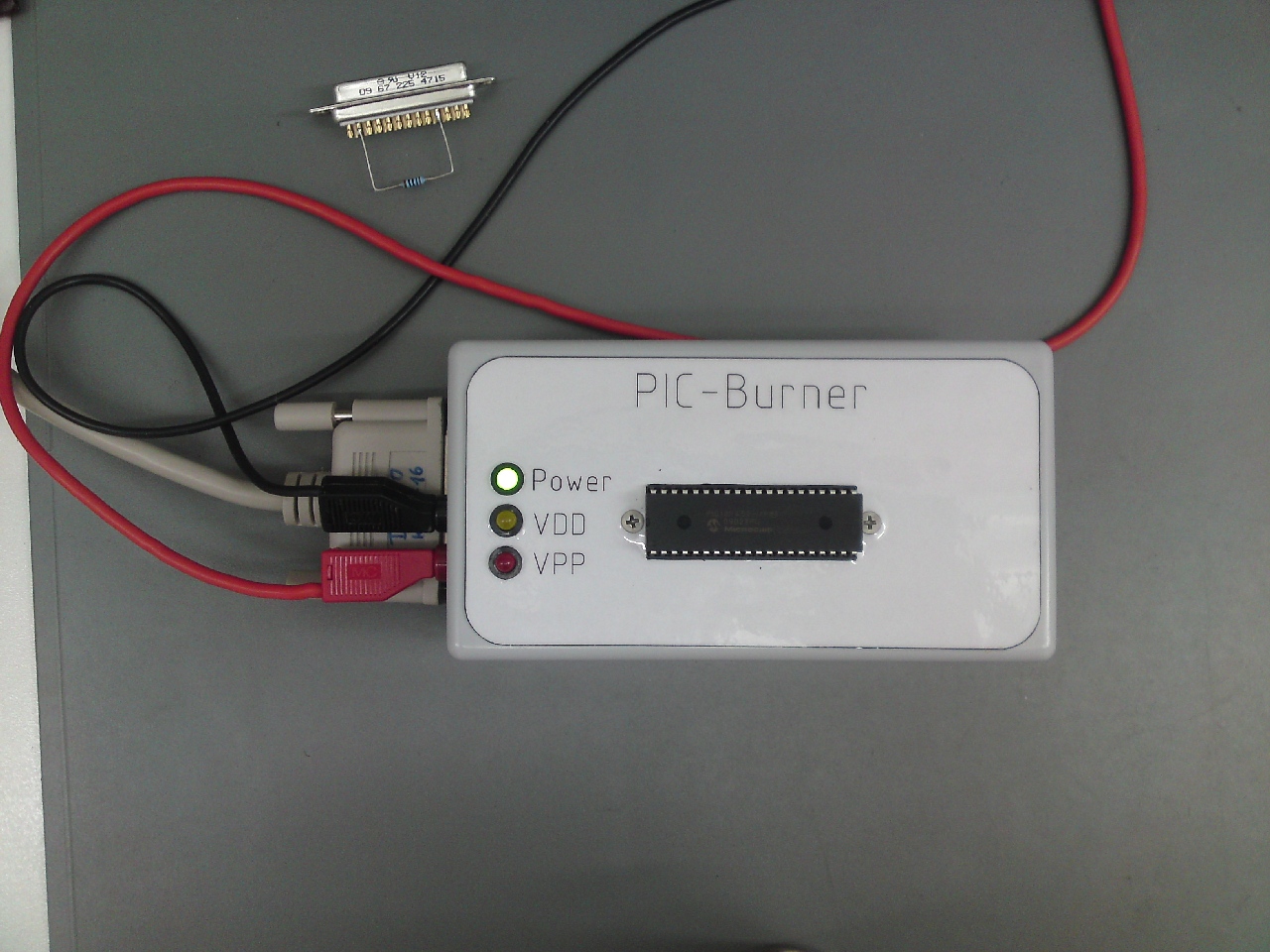 next step was the first big order from bürklin (having access to non privat selling
companies via the company i work for in my freetime is a big advantage here).
the order contained all parts for building core module, several dins, ains and douts, and
a blue display from pollin.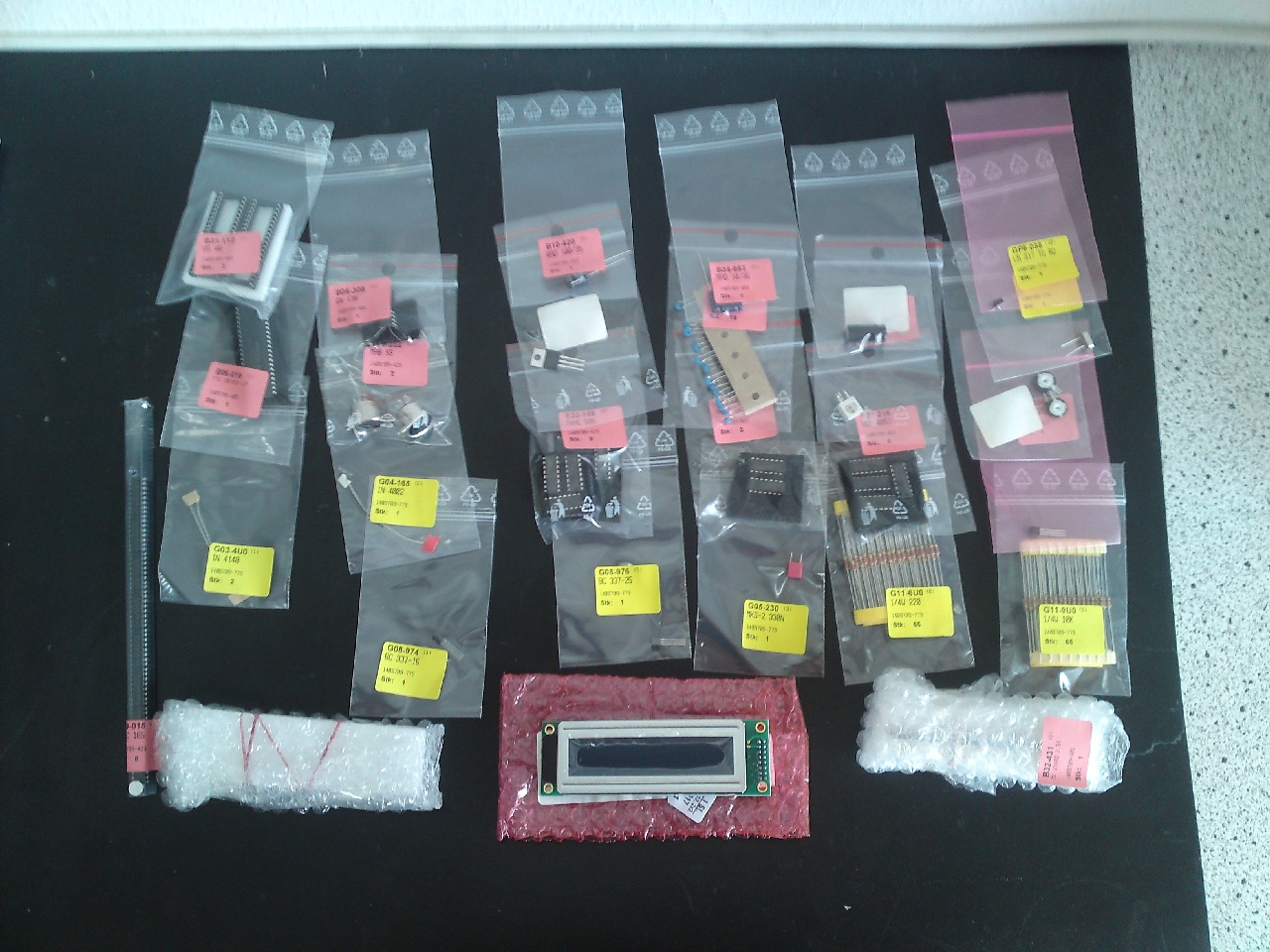 due to my own impatience, all modules were finished very fast, but I made a mistake on the
interconnection between core and Display. result was a broken PIC and core... damnit.
I borrowed 2 other displays from a friend of mine and ordered a new pic. this time, everything
went well and I got the core up and running, with 128_din_dout software.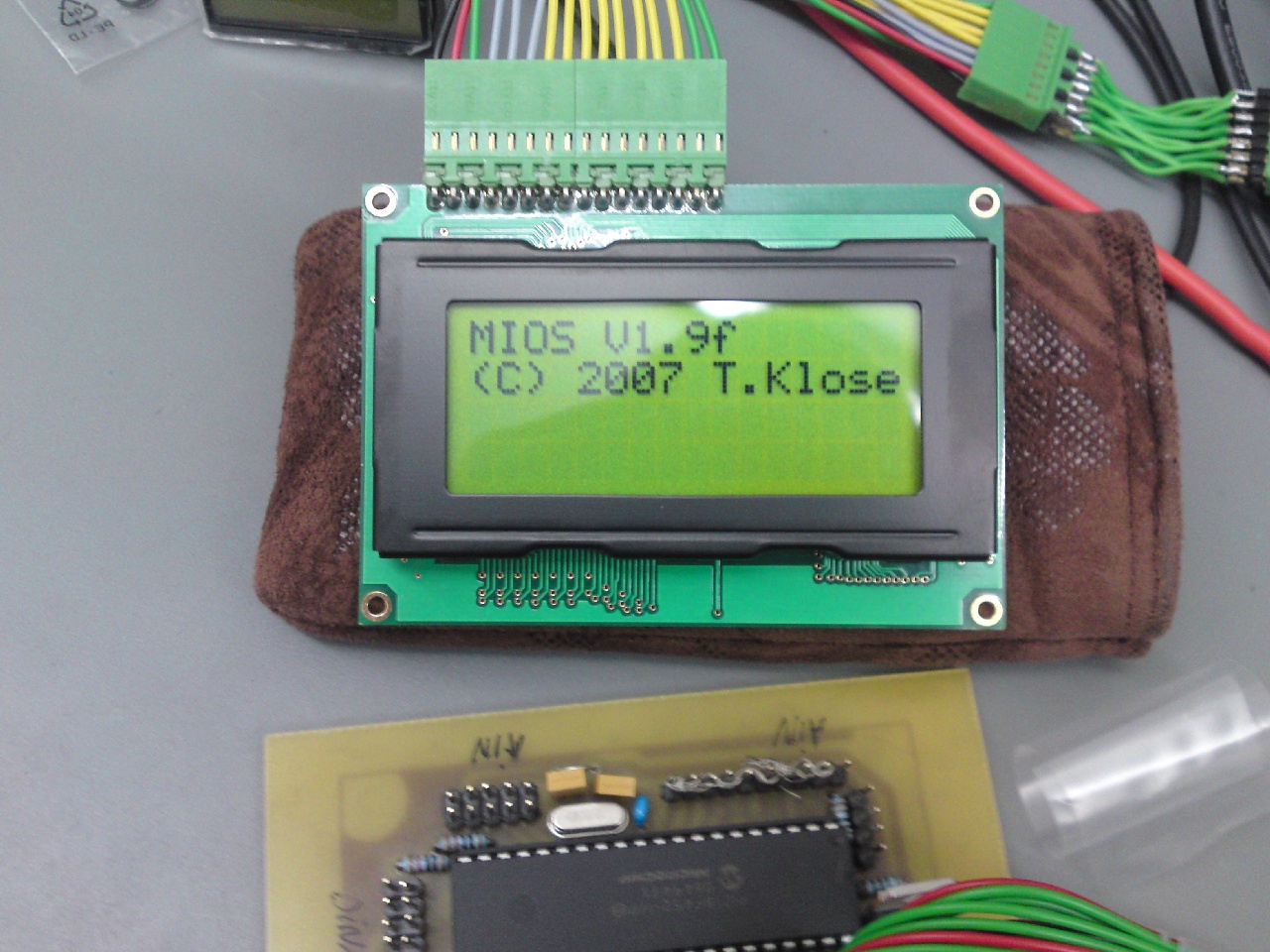 Another sunday evening solder marathon later, my very first prototype with one din and ain module
4 switches, three pots and one rotary switch (for multilayering knobs in the software) was build and running.
First tests with traktor pro 1.2 were sucessfull.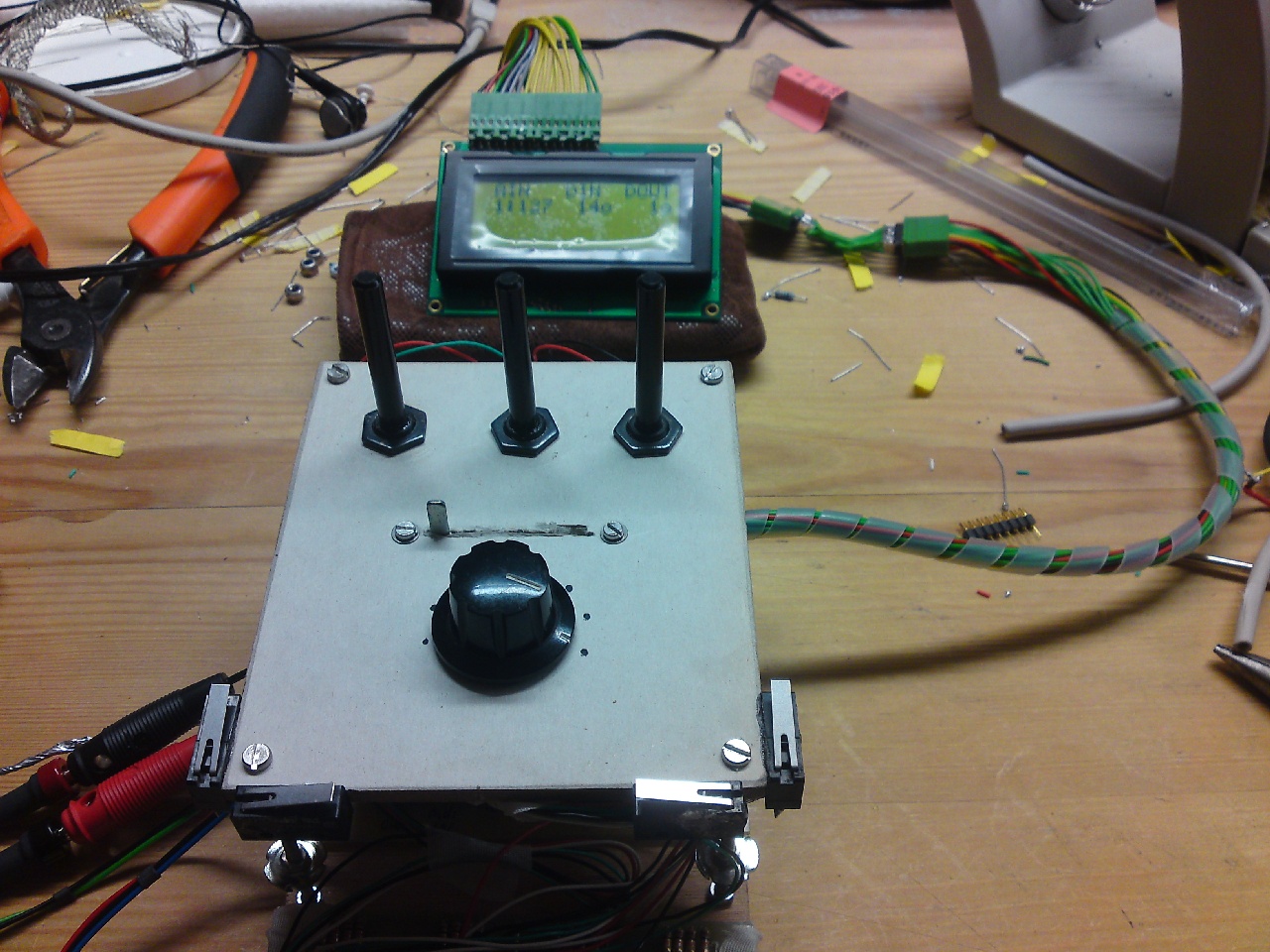 At this point, the progress of my project begun to slown down. main reason for that was to find a reseller for
my special alps potentiometers with buildin switches. actual status is that I am waiting for two mails from different
resellers which I ve asked. also, finding round aluminium profiles for the boxing (I have to have round corners on it!)
was a tough job. I spend around 3 weeks on the internet until I found www.weloe.com. I ordered 12 8cm pieces
for three boxes (yes I am going to build more xD) and awaited them in january. it was a big surprise when they
arrived this week just at my birthday xD
rest of the time I spent on this project I thought a lot about the frontplate and the layout of its buttons. the picture
from the last entry is not actual anymore, but I made only minor changes. I think the frontplate will be the last
thing that i order, since there are many things that still have to be planned in detail, for example the display
(I want to integrate a graphic one for informations like songtitle, bpm and selected effect, but i still did not figure out
if mios support anything like that). two other big problems i have to solve are the mounting of the pots and the control-
system for my RGB LEDs.
so long
Nasrudin
---