Hello,
To mark/celebrate my 1/2 year engagement with midibox I decided to publish some photos to illustrate my approach of sequencer building for those who may be interested.
I started on January 16 ordering main board and some other parts from avishowtech (SmashTV). Unfortunately I haven't had time to play this thing intensively since I'm still stuck on its mobile rack type integration in my setup. So for now only pictures and some details - I hope to add video later when I'll have time do it properly as intended.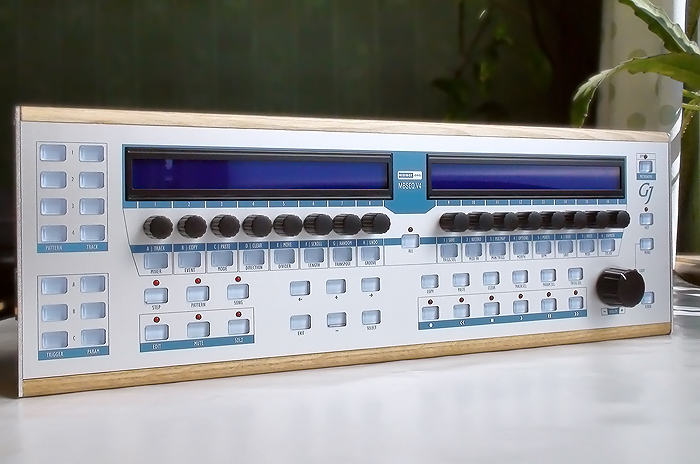 Some more pictures available at forum gallery (sorry, I don't know quite well how to manage it)
http://midibox.org/f..._album&album=60
and also at
flickr.com
Some kind of parts list and costs of my midibox seq project - see below: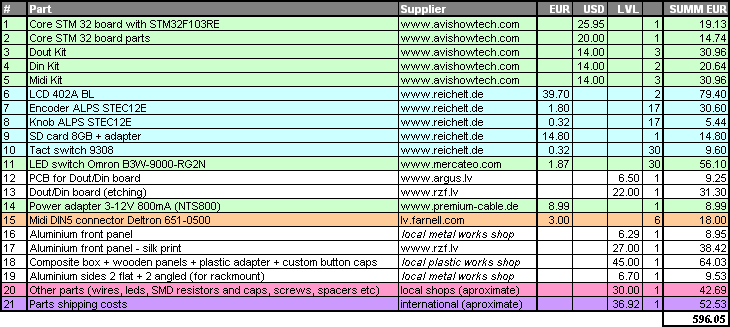 Table doesn't include ~50+ EUR for wrongly purchased parts. This is my first DYI project
and in my real life I'm quite far from electronics. Of course, normaly sequencer can be built
at least twice cheaper - for example you can pick cheaper LCD from ebay, replace Omron
buttons with standard ones + leds, replace silk printed aluminium panel with laser engraved plastic,
replace deltron midi connectors with standard ones, etc.... this will give you significant savings.
What I learned form this project - SMD are realy cool. Love to solder SMD resistors
and capacitors.
Best regards
gj
PS
Many thanks to Thorsten and also Wilba for an
idea of unified din/dout pcb. I'm looking
forward to build new blm matrix later this/next
year, but at the moment I don't quite understand
yet how it is connected. Thanks everyone for
your support!